Passion for Spices™ is very excited about the 9th Annual Summer Cooking Camp and welcoming our alumni campers, some of whom have been coming since the first year! We are offering even more opportunities for young chefs to enjoy a fun culinary journey to learn food and future.
9th Annual Kids & Teens Summer Cooking Camp 2018
This year, for the summer camp we have introduced two more categories, a Culinary Teen Competition and a Family Culinary Workshop.
In the Culinary Teen Competition, we are inviting teens to join us in this exciting culinary adventure. The teens will engage in exciting cooking events along with their teammates while learning about the various components of the culinary arts, including organizing, planning, and preparing a three course meal.

Week one: around the world
Heritage & International Cuisine

Traditional Techniques & Authentic Organic Ingredients

Cultural Experience & Take Home Recipes
We make it a point to use all authentic ingredients, for example in 2017, Chef Nicola taught us how to use 100% stone ground cornmeal fresh from Italy to make traditional Italian pasta and sauces by hand.



week two: art & science of cooking
In the Art & Science week we focus on many important classic techniques like the baking, fermentation, pickling, preserving and focus on teaching the science behind it. The kids also will be able to do hands-on experience of decorating and presenting food in a creative and artistic way.
Highlight of this week, executive Pastry Chef John Sauchelli will be organizing a "Cupcake War," that is going to be loads of fun for the kids!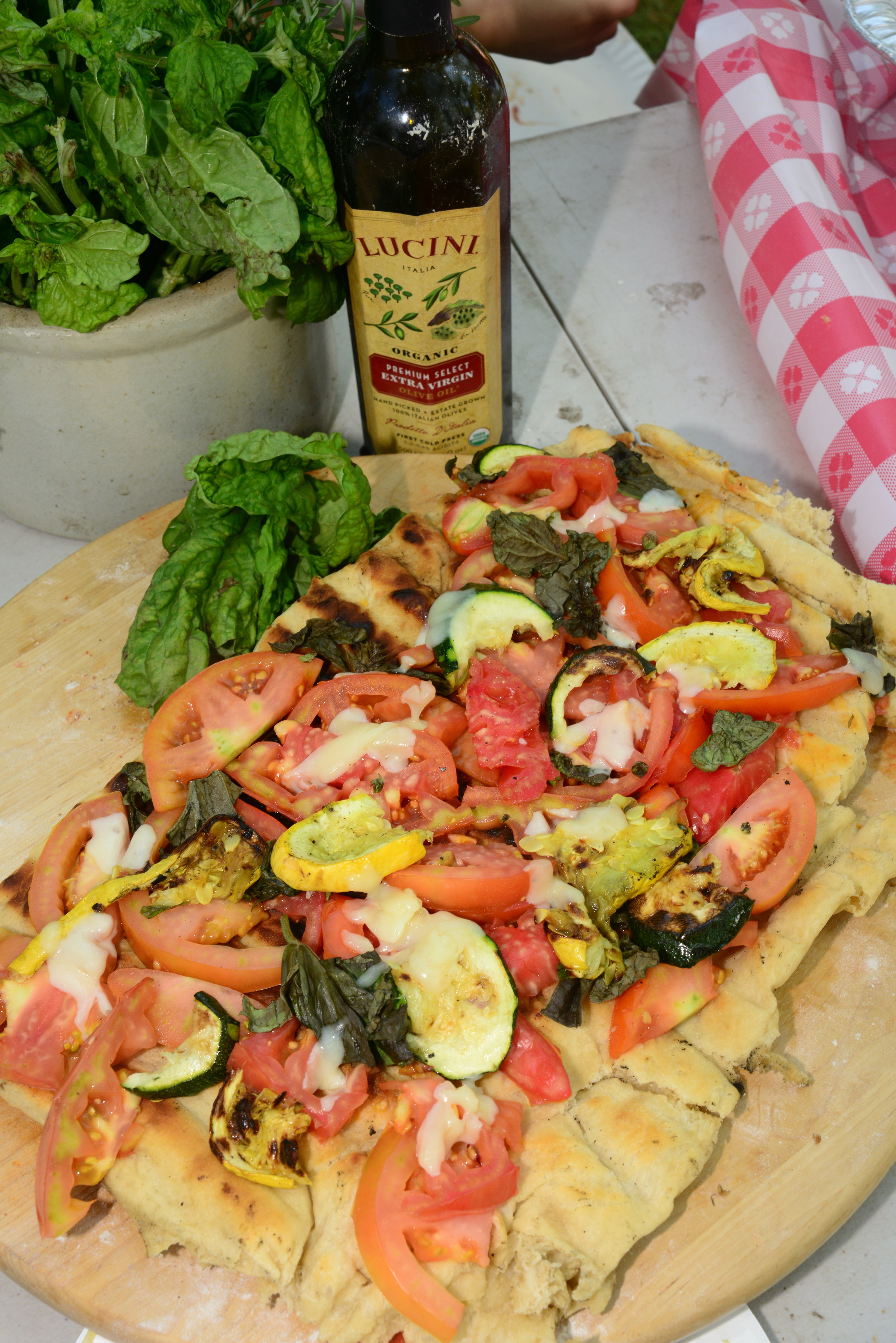 Week three: farm to table
In the Farm to Table week we teach our young chefs the various food ingredients by season and showcase the food literacy in a fun and practical way. We visit farms and pick the vegetables and try to make the dishes from the farm and learn about all the sustainable practices. For example, we have all about tomato's day, all about herbs day, seasonal fruits day, etc... where we learn how to prepare delicious classic dishes using these ingredients.
This year, in the 2018 Farm to Table camp we are visiting the Murph Farm and will be cooking a feast from the vegetables and fruits available in the summer season.

Culinary Teen Competition
In this exciting Culinary Teen Competition, teens complete for points with the teammates while learning about various food ingredients and techniques, and achieve the joy of making a three course meal. We assure you that it will be a fun and positive experience for the teens!

We have a fun menu planned for the competition including "Wok and Roll" and "Italian Fest." And on the final day, Parents are welcome to join us for the final judging and "Grand Finale".

We are calling all teens to engage in this fun competition and get ahead in their culinary skills and be prepared for college where they can use some of these techniques and talents.
Family Culinary Workshops
In this unique workshop, we provide a platform for parents, siblings, or anyone who wants to cook as a team and prepare classic dishes. We make this as a fun experience, where you learn hands-on cooking techniques and sit down and have a joyful family meal together.
We have many families really loving this program and who have mentioned this program as one of the best programs they have done with their families. We try to customize it as per your needs, dietary requirements, or specific requests.
Our Culinary Team
We to put together a professional culinary team of educators, program directors, and other staff members, trained and following the sustainable practices Passion for Spices™ believes. Our chef educators are experienced and top in the industry.
Chef Sam Kadko
Chef & Culinary Instructor Sam Kadko graduated from the Culinary Institute of America in 1977. He has 40 years of Industry experience has included locations across the United States including top tier venues such as the Waldorf-Astoria in New York City.
Chef Kadko is both a Certified Hospitality Educator and Certified Secondary School Culinary Educator currently training future chefs at the Institute of Culinary Education.
Chef Kadko believes chefs need to use foods produced in a sustainable manner, which could help to minimizes harmful impacts on the environment.
Chef John Sauchelli
Pastry Chef John Sauchelli has a passion for pastries and creating decadence through natural ingredients. The fervent gardener is seasonally inspired, and living in the Garden State acts as a muse for his simple, fresh, local ingredient-driven desserts. He is currently Executive Pastry Chef of Maritime Parc Restaurant and Private Events in Jersey City. He is also the co-owner of Jersey Barnfire Hot Sauce, LLC., which strives to make the best tasting, locally produced and sourced food products. Jersey Barnfire Hot Sauce wants to put the 'Garden' of the Garden State in a bottle utilizing the freshest Jersey ingredients whenever possible.
Chef Nicola Digiorgio
Each Sunday as a young boy Nicola would make fresh pasta, homemade breads and pizza from scratch with his grandmother. She taught him traditional Italian cooking methods as were passed down to her before. His love of cooking continued to grow from there. He attended the Italian Culinary Academy in Parma Italy, where he received a Grand Diploma Degree. While in Italy Chef Nicola worked side by side with the finest Italian Chefs. There he learned different techniques of making fresh pasta.
May Fridel
Recently authored The Indian Cuisine Diabetes Cookbook, published by The American Diabetes Association, this cookbook brings the taste, aroma, and health benefits of basic and exotic Indian spices into your kitchen. Delicious Indian dishes that are packed with flavor and fiber-rich ingredients are easier to make than you think. Emphasizing a healthy eating philosophy, this cookbook helps the reader make non-processed meals from scratch in no time at all.